Job Management System - Ensures nothing is forgotten
You've got enough to think about without having to remember the detail behind every quote, invoice or purchase order.
Our Job Management System is designed to take the pressure off, giving you one easy-to-find online space for all your project management.
Keep everything in one easy-to-find place and respond quickly to next steps in the paperwork trail by bringing it all online.
Answer new business requests or ongoing projects more quickly and efficiently by raising quotes, purchase orders or invoices at the touch of a button.
Job tracking for greater visibility across the whole business.
See what's completed and when for greater visibility across the whole business.
No more paperwork means less time wasted hunting out the relevant invoices and purchase order numbers.
Provides links to your suppliers and customers as well as giving you the capability to make notes and attach related documents.
Looks professional and gives greater accountability for individual jobs.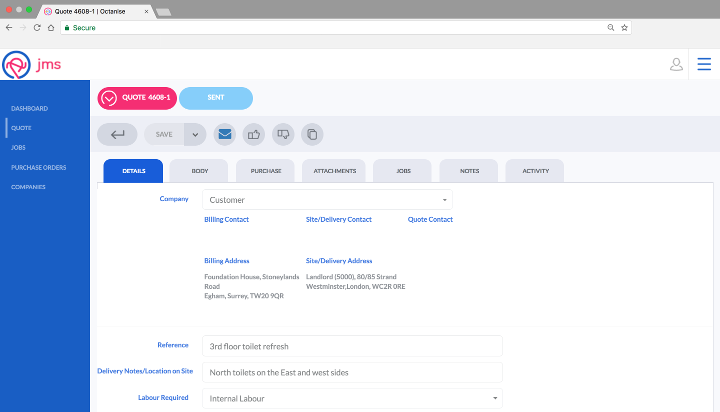 (Computer-Aided Facility Management) - ...or as we like to call it, the brains of the operation.
CAFM is a dynamic scheduling, alerting and reporting tool. It's designed for the building management sector to manage and report on proactive and reactive tasks against known building assets.
Always know exactly where you are with work stream and asset certification and documentation, so you can provide your clients with the best level of service possible.
Makes building asset management super simple, effective and speedy. It'sa useful, dedicated business tool you just can't do without.
Get easy access to the people who can help you best, via Help-desk. It's the ultimate peace of mind.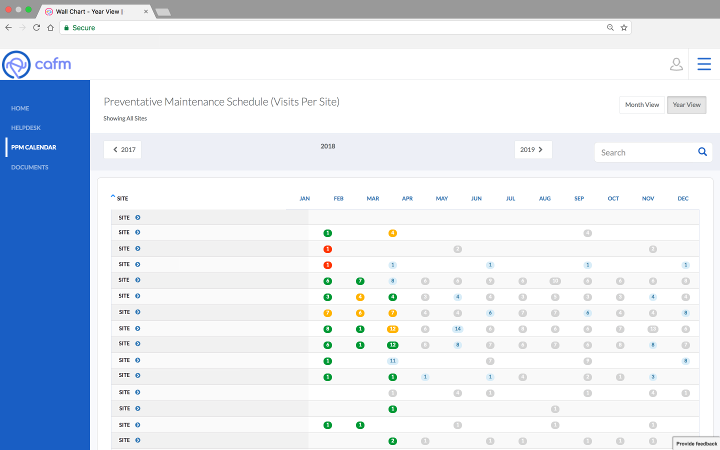 Budget Management System - Showing you the money, when you need to see it.
When you're working with figures, everything needs to add up and be easily accountable for.
Our Budget Management System lets you hit the nail on the head every time so you can see exactly what's going on with job spend, costs and profit margins for your buildings schedules – all at a moment's glance. It just makes everything simpler and more efficient.
Real-time budget management so you always know what you're spending, what you're owed and best of all, what you're making.
One easy-to-view online location gives you greater clarity when spending against a pre-arranged budget.
Effectively links budgets to purchase orders, so there's less chance for overspend and more chance of being profitable.
A simple way to get on top of outstanding quotes so nothing slips through the net. Gives all your staff an overview to see how a job is going and where changes need to be made.
Gives peace of mind, so you can relax and give your full attention to the parts of the business that require it.
Job Management System (JMS) included as part of this package.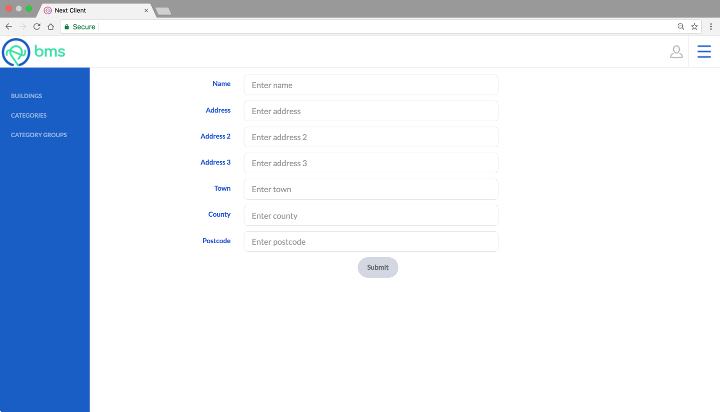 Annual Leave Planner - Keeping you well staffed in all weathers.
Our Annual Leave Planner records and shows you exactly when your staff are working or when they're having a few beers by the pool.
So there are no gaping holes or overlaps leaving you without the capability to see a job through on time. Think of it as people power project management you can rely on.
An effective staff management tool to help you keep on top of every member of staff's time off so you don't have to think about it.
Every hour of every day is accounted for, so you can sit back and relax knowing everyone is where they're supposed to be. approve or request
Keep on top of deadlines knowing your staff won't all be off at the same time. Helps you avoid any mix-ups or clashes with popular times of year.
Frees up your time spent managing staff to focus on more pressing matters, like doing a great job for your clients.